With consumers embracing Euro specification crossover and SUV designs, the best selling SUV of all time goes A-Spec. Torque News takes a closer look.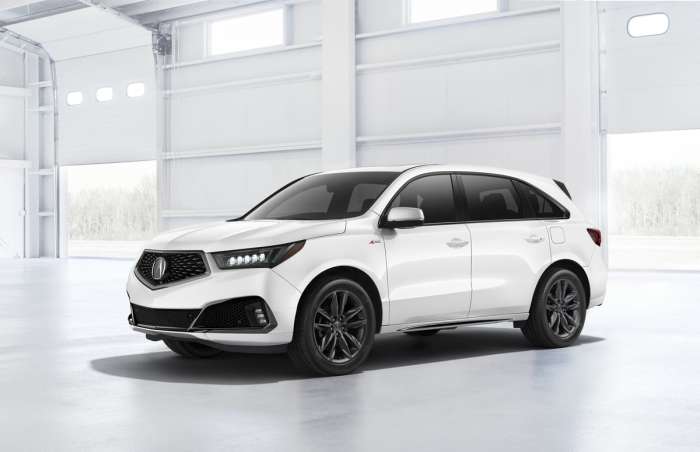 To date we've experienced Acura's A-Spec packaging behind the wheel of the compact ILX sedan, the midsize 4-door TLX sedan, and Acura RDX 2-row SUV. While mostly cosmetic, Acura's A-Spec package translates to the road through Aero body trim enhancements, wider rims, and tires. And yes, perhaps a bit of driver's perception enters into it, as pride of ownership transitions into a mild uptick in heavy gas pedal play.
Read my latest Acura MDX drive review here
.
2019 Acura MDX now available in A-Spec trim
2019 Acura MDX now Available with Edgy A-Spec Design Features